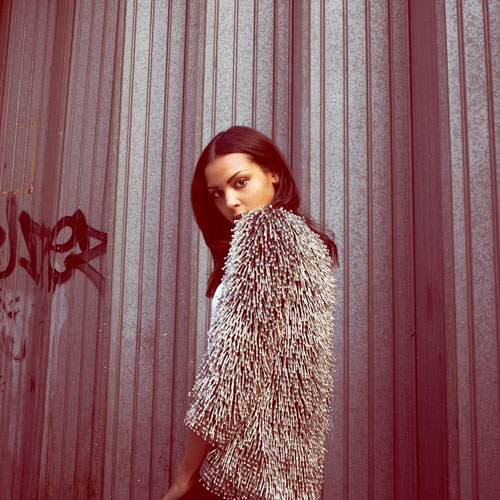 Just when I thought there are that many musicians out there these days that there couldn't possibly be new sounds to hear, Arlissa comes along and completely changes my mind.
You may of seen her on the New Year's Eve Top of the Pops performing her single 'Sticks and Stones' which has a mixture of urban and indie beats creating a unique, vibrant sounds that you will want to dance and maybe, like me, sing along to. The song reminds me of folk music which I am not normally a fan of yet for some reason I can't get enough of it.
Signed to London Records, the 19 year old, half-italian, half-german musician has lived in London almost all her life. The Guardian has described her as a mixture of Jessie Ware and Florence and The Machine, but I think her sound is different; she has a talent you couldn't compare.
She recently wrote "Hard to Love Somebody" which lead to a duet with Nas and definately put her on the singer/song writer radar.
The upbeat mellow backing track combined with the beautiful lyrics depicting the loss of love combine to make a song which,well I can't stop listening to.
Arlissa definately has a fan in me… especially as she is one to watch out for in the style stakes as well as being truly talented.
-Fern xox
www.arlissa.com
Images and videos from google and youtube.
http://www.guardian.co.uk/culture/2012/nov/25/arlissa-why-we-are-watching